Tea helps improve our immune system
According to the latest scientific studies, tea can help improve the body's immune system to fight against infection. Latest research shows that a compound called Alkyl Amines which is commonly present in tea, also exists in some bacteria, cancerous cells, parasites, fungi, and other disease-causing agents.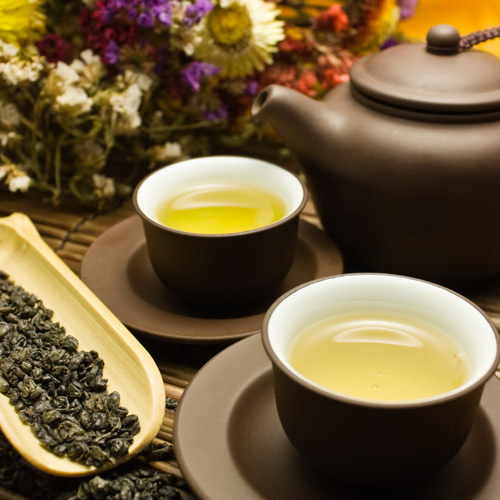 Therefore, drinking tea may be able to improve the body's immune system against these harmful chemicals by alerting disease-fighting immune cells to recognize the compound and then carry an all-out defensive attack against the bacteria.
Jack F. Bukowski and his colleagues at the National Jewish Medical and Research Center, Denver carried out experiments which revealed that exposing blood to these chemicals in the test tube could increase the size of one type of defensive response to simulated infection by up to five times. In contrast, human blood cells not exposed to Alkyl Amines showed a much less significant response to simulated bacterial infection.
Similarly, the antioxidants in green tea are beneficial for strengthening the immune system. Antioxidants are instrumental in protecting against damage from free radicals and similar compounds in the body. Green tea keeps the immune system running normally which is excellent for handling infections from bacteria, parasites and viruses.
Certain antioxidants called polyphenols have anti-inflammatory properties resulting in a fundamental change in immune system response that could be beneficial in managing rheumatoid arthritis - a disease that causes pain, swelling, and stiffness in the joints. Antioxidants can also help manage other autoimmune diseases which arise when your immune system attacks healthy cells in your body by mistake.
Therefore, regular tea consumption, just not in excessive amount will go along the way with our healthy lifestyle for a fuller and happier life. So bring benefits to the table and enjoy every sip of the cup!
Sources
"Antigens in tea-beverage prime human Vγ2Vδ2 T cells in vitro and in vivo for memory and nonmemory antibacterial cytokine responses" (13 May 2013). PNAS 100 (10) 6009-6014 - Arati B. Kamath, Lisheng Wang, Hiranmoy Das, Lin Li, Vernon N. Reinhold and Jack F. Bukowski. (Retrieved April 2018) from https://doi.org/10.1073/pnas.1035603100
"Green Tea Protects Rats against Autoimmune Arthritis by Modulating Disease-Related Immune Events (01 November 2008). The Journal of Nutrition, Nutrition and Disease, Volume 138, Issue 11, Pages 2111–2116 - Hong Ro Kim Rajesh Rajaiah Qing-Li Wu Shailesh R. Satpute Ming T. Tan James E. Simon Brian M. Berman Kamal D. Moudgil. (Retrieved 04 April 2018) from https://doi.org/10.3945/jn.108.089912, https://watermark.silverchair.com and jn.nutrition.org/content/138/11/2111.full.pdf
"Current Drug Targets — Immune, Endocrine and Metabolic Disorders." Published online 2012 Jun 26. doi: 10.1155/2012/560682. (Retrieved 04 April 2018 ) from Oxid Med Cell Longev. 2012; 2012: 560682.