In recent years, herbal infusions have made a huge comeback in the world of health and fitness as they offer an array of medicinal benefits.
The nutrition levels found in these herbs is impressive and they have been used as a treatment for many ailments over hundreds of years.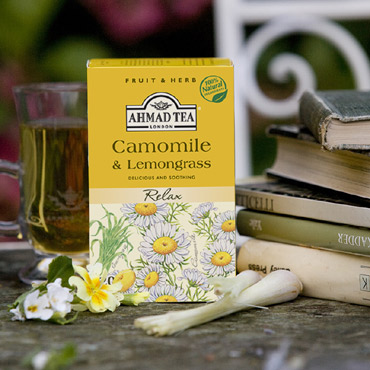 One such popular herb that are used as an ingredient for refreshing drinks is lemongrass - a perennial plant abundant and native in tropical regions of Asia. It has a fresh lemony aroma, a citrusy flavor and is known to deliver a dose of necessary nutrients - more than just making you feel good from within.
Lemongrass is also a popular ingredient in the preparation of culinary delicacies, especially in Thai cuisine. It is often served as an after-meal beverage as it contains a component called citral or lemonal that helps us digest food.
Nutritionally, lemongrass is a good source of vitamins A and C, folate, folic acid, magnesium, zinc, copper, iron, potassium, phosphorus, calcium and manganese, all of which can contribute positively to a person's overall health. When consumed as an infusion, lemongrass can work in positive ways – improving a person's mood by reducing stress levels and relieving anxiety and depressive symptoms.
The demand for this herb is extensive across South East Asia, as well as the African and American continents due to its anti-bacterial, anti-microbial, antioxidant and therapeutic properties. As a result, lemongrass is used as an alternative or complementary remedy for a wide spectrum of health issues such as insomnia, diabetes, anemia, indigestion and constipation.
The antibacterial and anti-inflammatory properties of lemongrass infusion can decongest your respiratory system and be effective in breaking down a mucus phlegm buildup, thereby relieving a sore throat. The infusion also has the ability to cleanse toxins from the body and stimulate lymph drainage, which can be beneficial for sufferers of bronchitis or asthma and good for those in a body detox programme.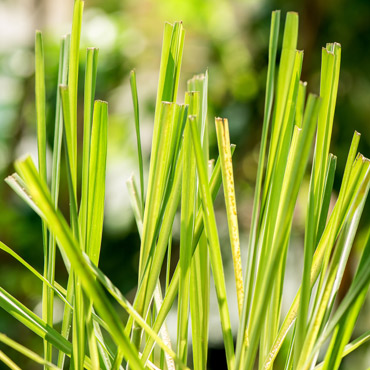 Also known as 'fever grass', lemongrass has a beneficial effect in reducing fever symptoms. The anti-pyretic and diaphoretic compounds found in lemongrass are extensively used in Ayurvedic medicine (an alternate medicine originating in India) for curing fevers by inducing sweating.
What's more it is useful in getting rid of the excess fluid and sodium in the body, due to its diuretic effects. Additionally, if you start drinking a cup every day, you may notice improvements to your skin as the antiseptic and astringent properties of lemongrass infusion take effect, likewise, its essential oils will help strengthen hair follicles, making them strong and healthy.
It is strongly recommended that you consult a health professional before considering lemongrass as substitute for any ongoing medical treatments. Likewise, more precautions should be made during pregnancy, when trying to conceive and breastfeeding. Should you experience any side effects, stop drinking the tea or lower your daily consumption.
1. "Vitamins & Supplements, Lemongrass", WEBMD. (Retrieved 26 July 2018) from https://www.webmd.com/vitamins/ai/ingredientmono-719/lemongrass
2. "7 Wonderful Benefits of Lemongrass Tea: The Healing Brew" (Updated: February 23, 2018 12:14 IST) NDTV Food. (Retrieved 26 July 2018) from https://food.ndtv.com/food-drinks/7-wonderful-benefits-of-lemongrass-tea-the-healing-brew-1459468
3. "25 Surprising Benefits of Lemongrass" Organic Facts. (Retrieved 26 July 2018) from https://www.organicfacts.net/health-benefits/herbs-and-spices/health-benefits-of-lemongrass.html
4. "11 Amazing Benefits of Lemongrass Tea" (02 April 2018) by Jose Adams. Natural Food Series, (Retrieved 27 July 2018) from https://www.naturalfoodseries.com/11-benefits-lemongrass-tea/
5. "14 Amazing Health Benefits Of Lemongrass Tea" (21 February 2018) by Ravi Teja Tadimalla. Stylecraze, (Retrieved 27 July 2018) https://www.stylecraze.com/articles/health-benefits-of-lemongrass-tea/

6. "10 Reasons to Drink Lemongrass Tea" Medically reviewed by Natalie Olsen, RD, LD, ACSM EP-C on November 7, 2017 — Written by Annette McDermott. Healthline, (Retrieved 26 July 2018) https://www.healthline.com/health/food-nutrition/lemongrass-tea
7. "Top 10 Health Benefits of Lemongras", (last modified on 17 September 2014). Top 10 Home Remedies, (Retrieved 26 July 2018) https://www.top10homeremedies.com/kitchen-ingredients/top-10-health-benefits-lemongrass.html